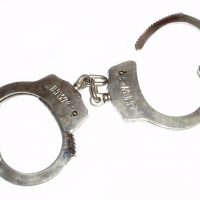 A 32-year-old Beaver Dam man is under arrest in connection with a sexual assault in Evansville.
Evansville Police say officers were dispatched to a residence on South Madison Street for a report of a sexual assault and battery around 2:00 Sunday afternoon.
Police say investigation determined that 32-year-old Tyler J. Brazee followed the female victim home from Janesville and attempted to assault her at her residence.
Brazee was arrested in Beaver Dam on preliminary charges of burglary, disorderly conduct, battery, lewd and lascivious behavior, and 4th degree sexual assault.