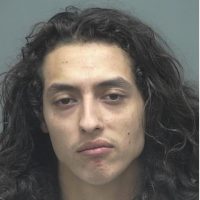 The case against the suspected shooter from a Beloit homicide last week is off to a slow start.
20-year-old Ezequiel C. Acosta was set for his bail hearing on Friday, but his attorney Jack Hoag said the he was unable to attend because he was protected under Wisconsin Statute 51.15.
Hoag said Acosta was taken to the Winnebago Mental Health Institute in Oshkosh.
He is charged with 1st-degree intentional homicide and use of a dangerous weapon in the death of 47-year-old Jose Carrera-Reyes.
Prosecuting Deputy District Attorney Perry Folts wants the court to determine the competency of Acosta, and his next hearing will be held on Tuesday.