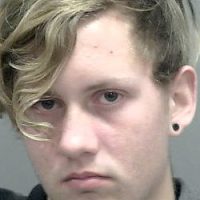 An alleged child molester is behind bars in Rock County.
18-year-old Dakota R. Potts is charged with 1st degree sexual assault of a child under the age of 13.
According to the criminal complaint, Potts is accused of molesting a nine-year-old boy in the bathroom at Monterey Stadium back in July.
An 11-year-old boy allegedly witnessed the incident.
Potts himself was still a minor at the time of the alleged incident.
He admitted the sexual contact with the boy to police, according to the complaint.
His bond was set at $5,000 during his hearing on Thursday.