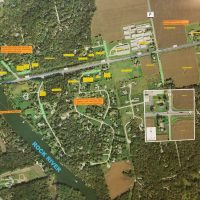 Rock County residents turn out by the dozens to share their thoughts on an upcoming construction project for Highway 14.
The Wisconsin Department of Transportation held a public involvement meeting last night to share their plans for the project and take public feedback.
Project Manager Alex Hagen said the project isn't a reconstruction, but rather a resurfacing and rehabilitation of a 13-mile segment between Evansville and Janesville.
The project will span from just east of the County M intersection in Evansville to just west of the US 51 intersection in Janesville to expand the highway's useful life.
Residents in attendance pushed for expansion at a handful of key intersections that get congested during rush hour.
The proposed construction is scheduled to begin in 2021 and would mostly take place at night, but a detour would likely be necessary for repairs on the bridge over the Rock River.