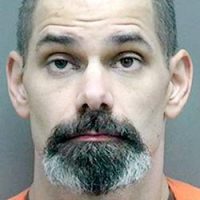 A $16,000 cash bail is set for the 38-year-old man accused of an attempted bank robbery last week.
Daniel L. Landis of Brandon, Wisconsin made his initial appearance in Rock County Court Tuesday, after only recently being released from prison on a separate robbery case.
According to the criminal complaint, Landis entered Wisconsin River Bank last Friday, went behind the counter and tried to open drawers to steal money.
He was confronted by bank employees and fled without any money, leading police on a motorcycle chase through downtown Janesville.
He's charged with attempted armed robbery, disorderly conduct, second-degree recklessly endangering safety, fleeing and obstructing and officer.