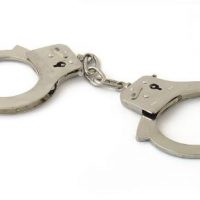 A 37-year-old Monroe is treated and released after being stabbed during an altercation at an apartment this past weekend.
Monroe Police say officers were dispatched to the report of a stabbing at an apartment complex on the 1700 block of 30th Street around 10:30 on Saturday night.
Investigation determined that 24-year-old Luethje was brandishing a knife and threatening self harm after arguing with his girlfriend who lives in the apartment.
A 37-year-old man who also lives in the apartment intervened and tried to take the knife away and was stabbed in the process.
Luethje was taken into custody and transported to the Green County Jail on suspicion of second degree recklessly endangering safety and disorderly conduct.