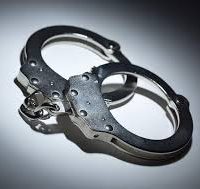 Janesville police use a drone to catch a felony suspect hiding by a shed.
Police released video footage of the drone using its heat signature sensors to find 30-year-old Ryan C. Weaver.
Deputy Chief Terry Sheridan says they only have one officer, Steve Carpenter, who is licensed to operate their drone.
Sheridan says police were investigating a retail theft last week when they realized Weaver was wanted for probation violation from a drug charge.
He eluded police until the drone detected his heat signature hiding between a house and a shed.
This was the first time the Janesville police department was able to use the drone to find a wanted suspect.
The drone also helps increase officer safety and cover more ground, including to help find missing persons.