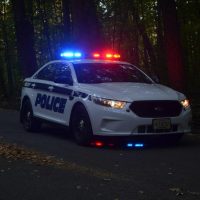 An early Sunday morning shooting at a Beloit bar leaves a 36-year-old Beloit man in stable condition a local hospital.
According to a news release, Beloit police responded just after 1:00 a.m. to Rooney's Pub on Portland Avenue.
Police do not have a suspect in custody but believe there is no ongoing threat to the community because the shooter and victim were acquainted with each other.
Police are not releasing the names of the victim or potential suspect, who fled the scene in a dark-colored SUV.
The investigation is still underway.