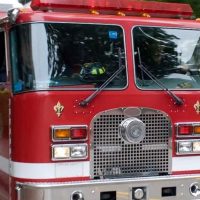 A Janesville woman and her three children are staying with family following a residential fire Thursday afternoon.
The Janesville Fire Department says units responded to the home on the 200 block of North Walnut Street just before 1:30 p.m. on the report of a fire in a bathroom ceiling fan.
The four people who live in the home evacuated prior to the fire department's arrival.
Firefighters quickly extinguished the blaze which had spread to the roof.
The total damage is estimated at about $35,000.