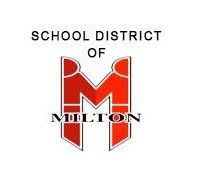 19 teachers in the Milton School District will not receive pay raises for positive evaluations this year after a school board decision Monday.
To give those teachers pay increases, the board would have had to approve adjusting the district's compensation model to extend its limit for merit pay based on evaluations. The 19 teachers affected will hit the limit next school year.
Board members Tom Westrick, Joe Martin, Karen Hall, Mike Pierce and Brian Kvapil voted against adjusting the model but said they want to revisit it next year before teacher contracts are issued.
Board member Diamond McKenna said multiple staff members and representatives from the teachers union asked her and the board to find a way to compensate the teachers.
The 19 teachers will still receive the 2.44% base wage increase the board approved after negotiations with the union.