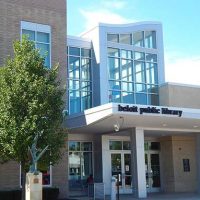 The Beloit Public Library will help train individuals eligible for food stamps and set them up with employment in the food service industry.
The six-week program is an expansion of their Blender Cafe, which currently provides hands-on job experience to Beloit Memorial High School students.
Library Director Nick Dimassis says they're working with the Southwest Wisconsin Workforce Development board to recruit prospective FoodShare eligible employees.
At the end of the program, the workers become ServSafe Certified, and the library sets them up with job interviews with local service businesses.
Dimassis says they're hoping to start the first run in August and keep it going year-round.