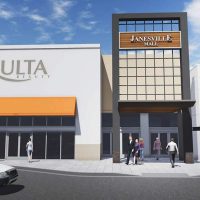 The Janesville Mall is offering the Hedberg Public Library free rent to put an "express branch" near the food court.
Library Director Bryan McCormick says they would just have to pay utilities for the 3,000 square feet of the former Vanity store.
The remote library would have mostly popular fiction and children's materials, but McCormick says any books from the library could be returned there.
He called the mall space "turnkey" given the large open space. He envisions converting the former changing rooms into private reading areas for children.
The library's Board of Trustees heard the preliminary proposal Tuesday, and McCormick estimated that a more formal agreement could be in place sometime in August.
The Janesville Mall is working on a similar agreement with the Children's Museum of Rock County in the mall's former Children's Place store.