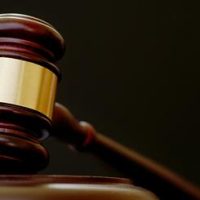 After more than four years since charges were filed it appears the case against a former Beloit NAACP chapter president is finally headed to trial.
63-year-old Birdia McAlister of Beloit is charged with felony theft in a business setting over $10,000.
McAlister was arrested in March of 2015 accused of stealing more than $52,000 from the NAACP's bank account in suspicious transactions dating back to 2011.
McAlister resigned her position with the NAACP in November of 2014.
According to online court records a two-day jury trial is scheduled to begin on December 10th with a final pre-trial on December 5th and jury selection on December 9th.