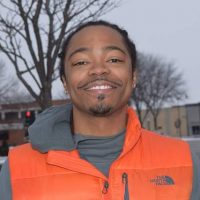 A Beloit school board member speaks out about the turnover of African American administrators and staff in the school district.
Vice President David Wilson brought up what he called "the brown elephant in the room" during a staffing update in Tuesday night's special board meeting.
"A couple of years ago, the school district could hang their hat on having an in flux of black administrators, black educators," Wilson said. "Since that point, there's been a mass exodus of administrators and just mass turnover of the black staff in comparison to other staff in general as far as positions being eliminated and being demoted."
Wilson read off a list from a viral Facebook post of 16 black staff members from the School District of Beloit who all reportedly have left the district or been reassigned in the last year. School district officials could not be reached by air time to confirm the list.
Wilson believes the district has lost or moved "several" other employees under the same theme.
"There's one thing that they've all got in common. They all look like me. They're black. And that's the problem" Wilson said. "Until we start addressing that, it's always going to be a problem here in Beloit, Wisconsin, and there's somebody in the room that has a lot to do with that."
Wilson appeared to be referring to school board president Pam Charles, who later responded "we cannot control who leaves our district."
The school board moved on to other agenda items until superintendent Dr. Stanley Munro returned to the topic of the staffing update to "clarify a couple of things" and offer his thoughts on the recent staff turnover.
"We are going to make sure that at all times, we have the best people in front of students," Dr. Munro said during the meeting. "When there's interviews, people are not privy to the performance of people. I will not comment on personnel. I make the final decision on hiring. No one else does. No one tells me who to hire. People have come. People have left. That is their decision, along with my intel that I have based on what's in the best interest of students."
Wilson was not satisfied with the answers from the superintendent.
"Was that a championship speech or what? What was the point of that? I don't get it," Wilson said. "I don't know what that means. It sounded nice, and [the media] got a good soundbite, but that didn't mean anything to me."