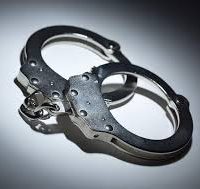 Janesville Police use a drone that can detect heat signatures to arrest a Janesville man on suspicion of disorderly conduct, criminal damage to property, and bail jumping.
Officers responded to the 1000 block of Bouchard Avenue at about 9:30 Sunday for a complaint of a man possibly using a knife to cause $1,400 in damage to about 13 tires on the property.
A neighbor spotted a man matching the suspect's description and confronted him at which point he fled on foot. Police set up a perimeter and an officer deployed a drone to look for the suspect and located a heat signature along a nearby creek.
The suspect, 53-year-old Jerry Van Cannon was arrested and held at the Rock County Jail.