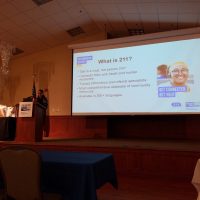 The greater Rock County community has unmet needs for utility payment assistance, rental assistance and food pantry access.
Those were the takeaways from a data analysis of the calls coming into the United Way's 211 service.
The service allows you to dial 2-1-1 and be connected with local community organizations that provide public services.
Director Rachel Gundacker says their updated system helps them identify the options for any individual caller based on their location and situation.
On average, callers only have to wait 76 seconds to be connected with a live operator, and Gundacker said the average total call time is around five minutes.
They've also revamped their web service to make it easier for people to be matched with their local organizations.
The 211 call center is staffed in Dane County and works closely with community partners to keep their information up to date.