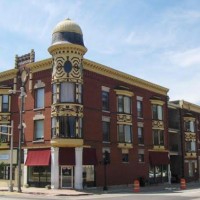 The Janesville City Council approves an ordinance change to allow first floor residential occupancy of downtown buildings.
City Planning Director Duane Cherek says the ordinance requires buildings to still use at least 25 percent of their first floor space for commercial use to maintain the storefront.
They found roughly 50 percent of their peer communities have similar rules for downtown residential living.
Cherek says downtown businesses that want to make the change will also need plan commission approval for a conditional use permit.
Council member Doug Marklein believes it may only be viable for bigger downtown properties that can afford to make the proper updates to codes and safety.
Previously, the owners of the Monterrey Hotel expressed support for the ordinance change.