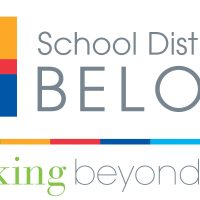 The Beloit Board of Education approves a one-year, "Fund 80" tax levy for $350,000 to fund after-school programming.
Executive Director of Business, Human Resources, and Operations JoAnn Armstrong says Beloit taxpayers won't pay more in total taxes because the tax levy rate is decreasing overall.
School districts across the country are receiving less funding this year from the federal government, so Beloit needed the money to maintain their after-school programs this year.
Armstrong says they'll use this year to transition the programming to stop funding them next year, and this Fund 80 is only meant as a bridge to develop partnerships with local non-profit organizations in the meantime.
The district is willing to provide facilities for area organizations to use for after-school programs, but Armstrong indicated they plan to move away from funding them directly. The cost would fall on the non-profits and the parents.
Superintendent Dr. Stanley Munro said the district was diverting "Title 1" funding to after-school programming that was intended to support in-class education, which the district wants to focus on.
All of the programs paid for by the "Fund 80" would be open to children of all families that live in the district, regardless of where they go to school.