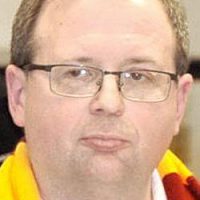 A November 14th plea and sentencing is set in Jefferson County Court for the organizer of the Wizards and Warriors Festival that ended in a flop in 2017.
Scott Cramer established the Harry Potter Fest in Edgerton in 2015 and eventually moved it to Jefferson where it was remained.
Cramer is accused of paying more than $50,000 in festival expenses in worthless checks and credit card transactions to the City of Jefferson along with a number of local businesses.
Cramer appeared in Jefferson County Court Monday where he's charged with theft by false representation.
The City of Jefferson is also suing Cramer for failing to reimburse tens of thousands of dollars in festival expenses.