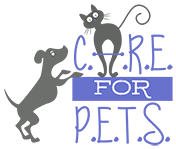 A local community is exploring humane options to deal with an abundance of free roaming cats.
The South Beloit City Council heard a presentation this week from the Winnebago County non-profit CARE for PETS.
Executive Director Stephanie Hicks says their trap, neuter, vaccinate and release services are a more humane solution to controlling the cat population.
She says removing feral cats entirely doesn't prevent more cats from filling in the gap, so the sterilization process better controls the population.
Hicks says the services from her volunteer-run organization costs $50 per cat, but they work to find homes for friendly and adoptable cats on the loose.