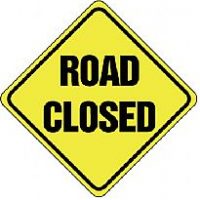 Motorists traveling on Highway 14 in Janesville Wednesday and Thursday evening will need to find another route around the Interstate.
The Wisconsin Department of Transportation says Humes Road will be closed under the Interstate from 7:00 p.m. until 6:00 Thursday morning and again Thursday night during the same time frame.
The closure is necessary while workers set 26 girders for the new northbound Interstate bridge over the highway.
Drivers are advised to follow the posted detour.