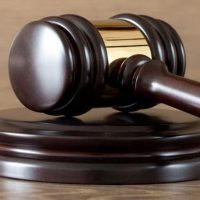 A 24-year-old Clinton man is indicted by a federal grand jury on a weapons charged.
Austin L. Hedges is charged in federal court with illegally possessing a firearm knowing he had previously been committed to a mental institution.
According to the U.S. Attorney's Office in Madison Hedges was in possession of three handguns, three rifles, and a shotgun when he was arrested on October 9th.
If convicted, Hedges faces a maximum penalty of 10 years in federal prison. The charge against him is the result of an investigation by the Federal Bureau of Investigation; Bureau of Alcohol, Tobacco, Firearms and Explosives; Clinton and St. Francis Police Departments; and the Rock County Sheriff's Office.