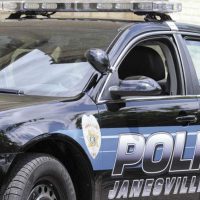 Four Janesville businesses fail the latest round of tobacco compliance checks conducted by the Janesville Police department's street crimes unit.
According to a news release, Janesville Police officers worked with underage operatives from Janesville Mobilizing 4 Change to try to by tobacco at 54 licensed establishments in the City.
The businesses that were cited for selling tobacco to minors include Casey's General Store on Center Avenue, Center Avenue BP, Beloit Avenue BP, and Jackson Street Citgo.