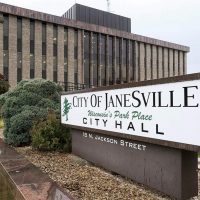 Janesville's proposed 2020 budget include the second-smallest tax levy increase in 20 years and a significant decrease in the tax rate.
The city's recent property revaluation means a lower tax rate will affect individual taxpayers differently, depending on how much their property value has changed.
The public can offer feedback on the proposed budget at a public hearing at 6:00 p.m. Monday in council chambers at City Hall.
City Finance Director Max Gagin says under the revaluation, residential property values jumped an average of 31% while commercial property values rose by an average of 12%. A steeper increase in residential property values has shifted more of the property tax burden from commercial to residential properties.