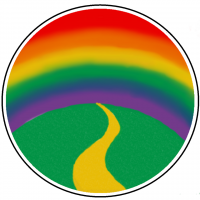 A local LGBT rights group is asking the City of Beloit to ban conversion therapy.
Members of Yellow Brick Road spoke during the public comment portion of Monday night's city council meeting to express support for forbidding the practice.
Co-founders Robert and Marilyn Schuh discussed harmful consequences of conversion therapy from licensed professionals, including anxiety, depression, self-harm and suicide.
School Board member Megan Miller added that she'd like the School District of Beloit to include conversion therapy in their mandated reporting policy for students.
Beloit City Manager Lori Curtis-Luther said inclusion and diversity are core values of the city, but city staff are unsure about what authority they would have to enforce such a ban.
Nine municipalities in Wisconsin, including Madison, Milwaukee and Eau Claire, have banned conversion therapy practices, which generally consists of professional treatment designed to change a person's sexual orientation or gender identity.
Other cities across the country have gone through lawsuits surrounding the issue with differing results.
In a memo to the council, Curtis-Luther said they could also consider a resolution to express supporting a change in state law or individually contact legislators to encourage changes.