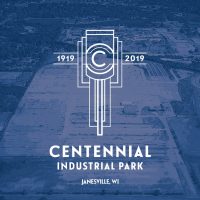 The city of Janesville's planning division is looking over preliminary development plans for the former General Motors site.
City Planning Director Duane Cherek says the plan submitted by Commercial Development Company lays out the framework for how the property could be utilized in future development.
The majority of the site is still zoned for general industrial use, but the redevelopment concept presented to the city's planning department includes sections for planned mixed use on the northern and southern edges of the site along Delavan Drive and Kellogg Avenue, respectively.
Cherek said those spaces could be used for retail, office space or even multi-family residential units.
A portion on the west edge of the property off of Marquette Street is currently zoned for single and two-family residence, and the framework includes developing that land into separate lots with an environmental corridor behind it for open green space or storm water management.
The city's plan commission will hold a public hearing on the redevelopment framework on December 16.
They will have to approve the individual site plans for conditional use permits once CDC starts attracting tenants to the renamed Centennial Industrial Park.
Any non-industrial uses outside of the single-family residential area would require a rezoning, which would also need plan commission approval.