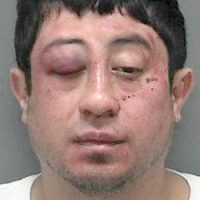 A fight over a popular TV show leads to a Janesville man being charged with operating while intoxicated, fourth offense.
According to the criminal complaint, Rock County Sheriff's deputies were called to Rotamer Road early Monday morning for a report of men trying to flag down passing cars.
The two men admitted to police they were drinking and got into a fistfight over "How I Met Your Mother."
They had driven from a Janesville bar to the area of Rotamer Road, and 33-year-old Alan Huschka was charged with the OWI and bail jumping.
The criminal complaint did not explain why the men fought about the show, but Huschka told police they both were fans.
He was released on a signature bond after making his initial court appearance Monday afternoon.