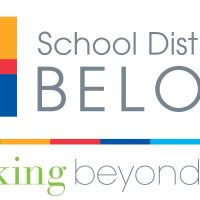 The School District of Beloit is considering hiring an in-house attorney as its legal costs reach new heights.
Finance Director Wendy LaPointe presented a legal expense report to a school board committee Tuesday night, which showed over $1.5 million of attorney fees paid since the beginning of the 2016-17 school year.
Executive Director of Business, Human Resources, and Operations Joann Armstrong said a pair of superintendent searches and the proposed grade reorganization of the district contributed to increased costs in the last few years, but those don't account for the full discrepancy between Beloit and other school districts.
In the 2018-19 school year, Beloit paid $644,448 for legal costs, which was nearly five times more than the Milton School District and over 10 times more than School District of Janesville.
District expense records show $232,000 spent on "general matters" and $141,000 spent on "general labor" in just the 2018-2019 school year. Other legal expenses include internal investigations, complaints and public records requests.
The majority of their legal fees were paid to the Buelow Vetter law firm, based out of Waukesha.
Armstrong said an in-house attorney would not cover all of their expenses due to the different areas of law the school district deals with, but she believes hiring an employment law or education lawyer could provide a cost savings.