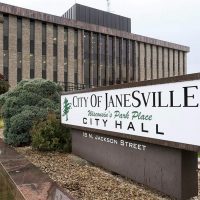 The Janesville Alcohol License Advisory Committee is holding a special meeting this week to discuss recommending the City Council pull a south side tavern's liquor license.
According to a City memo, the Back Bar's liquor license holder, Diane Kerman has been summoned to appear before the ALAC at 1:00 p.m. on Friday to discuss Police Chief Dave Moore's request that the license be revoked or suspended.
An an email, Chief Moore Attorney Mark Kopp describes a shooting incident on November 23rd in the parking lot of the establishment at 1901 Beloit Avenue.
Chief Moore accuses the bar's owner of failing to properly screen the host of a private party at the Back Bar resulting in a disorderly and riotous environment which included marijuana being smoked inside the bar and alcohol being brought out to the parking lot.
Even if the ALAC recommends suspending or revoking the Back Bar's liquor license on Friday, it would still need approval from the City Council.