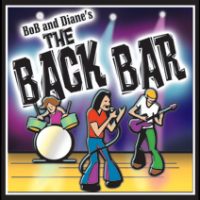 The Back Bar in Janesville will fight to keep its liquor license during a special meeting of the city's alcohol license advisory committee on Friday.
Janesville Police Chief David Moore filed a position paper asking the ALAC to consider revoking or suspending the south-side tavern's license, citing a shots-fired incident from November 23, 2019.
Back Bar owner Bob Kerman believes some of the details outlined in the report are inaccurate. He was the one who called 911 after he heard the gunshots.
Chief Moore said video surveillance showed the shots were fired from a vehicle in the Back Bar's parking lot, but Kerman claims the shots were actually fired while the vehicle was on Kellogg Avenue, off of the bar's property and out of his control.
The chief's report also references a chaotic environment and problems with customers bringing alcohol outside, but Kerman said the drinks were limited to their outdoor patio area, which is allowed under its license.
The bar owner said he had extra security in place during the night of the incident to help prevent any issues at the bar, and they will be joining his attorney as witnesses at the committee meeting Friday afternoon.