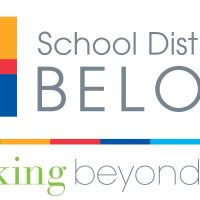 Hispanic families in the School District of Beloit could soon have access to a new resource they were promised months ago.
In July, the school board approved a recommendation from their ad hoc hispanic community committee to hire spanish-speaking home liaisons for each school building.
School board president Pam Charles said they heard from families who are struggling with a communication barrier to work with their student's school district.
The positions had not been filled in the six months since, so the school board sought an update during their Tuesday night meeting.
Director of Equity, Bilingual and Alternative Programs Tony Bosco worked with the committee to finalize a job description for the position, but it became "a budgetary issue."
Neither the school board nor the administrators clarified whether any budgetary issues were resolved or where the funding for the positions will come from.
Bosco said, if the school board is ready to bring the position back, the district's administration can determine what level of full-time equivalent staff will be needed to fill the role and move forward with posting the job.
Superintendent Dr. Stanley Munro, Executive Director of School Leadership Peggy Muehlenkamp and Executive Director of Business, Human Resources and Operations Jo Ann Armstrong, the district's top administrators, were not present for the meeting.