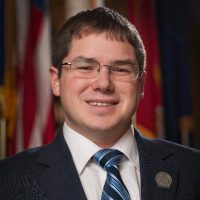 A local state legislator wants to overhall the nomination papers process for ballot access in Wisconsin elections.
State Representative Mark Spretizer says his bill implements a number of changes that modernize and clarify the process.
The Beloit Democrat says the proposal allows nomination paper signers and circulators to sign and circulate for multiple candidates for the same office, adjusts the total number of signatures needed for certain offices, and no longer requires circulators to swear to the total accuracy of what another person has signed.