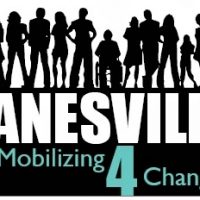 Janesville Mobilizing 4 Change is hosting the Rock County Trauma Task Force's committee on early childhood.
Project Coordinator Shari Faber says their focus is on community education to strengthen young families.
The American Pediatric Association is asking parents to no longer spank their children due to potential trauma it could cause.
Faber says they're also working on bus signs and future educational events.
They want young parents to put their phones down and be more present with their children.
The meeting starts at 11:00 a.m. Thursday at JM4C in One Parker Place.