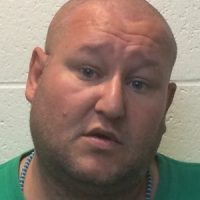 The Wisconsin Department of Health Services is placing a convicted violent sex offender at a residence in the Town of Johnstown near Darien.
The placement of 46-year-old Jonathan Schaefer will be near the border of Rock and Walworth Counties, so the two sheriff's department are holding a public safety meeting at the Johnston Town Hall Monday night at 6:00 p.m.
Rock County Sheriff's Captain Mark Thompson said the plan is for dispatchers to send deputies from both county sheriff's offices any time police are called to the residence at 349 North County Line Road, in order to reduce response times.
The Department of Health Services and the Department of Justice will also have strict supervision over Schaefer, which they will outline at the meeting.
Schaefer was convicted of multiple violent sexual assaults in 1992. The DHS was previously looking at placing him at a home near Evansville, but a neighboring family purchased the foreclosed home, and he had to be placed elsewhere.
Thompson said the placement is the discretion of the state, and the sheriff's offices are just in charge of notifying the public.