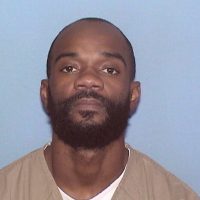 The suspect in Janesville's double homicide last week is in custody after turning himself in Saturday afternoon.
Janesville Police Chief Dave Moore held a press conference to announce the arrest of 33-year-old Marcus Randle El of Homewood, Illinois.
Randle El played for the Wisconsin Badgers football team from 2004-2007 as a receiver and punt returner, and he is the brother of former Pittsburgh Steelers wide receiver Antwaan Randle El.
Moore said Janesville detectives were present when Randle El turned himself in at Chicago police's second district at 3:00 p.m. Saturday.
Randle El was arrested for two counts of first-degree intentional homicide in the shooting deaths of 30-year-old Seairaha Winchester and 27-year-old Brittany Mcadory in the early morning hours of February 10.
Police could not comment on the details leading up to the shooting or any potential motive behind the incident, which remains under investigation.
You can watch Chief Moore's full press conference below, streamed live on the WCLO Facebook page.