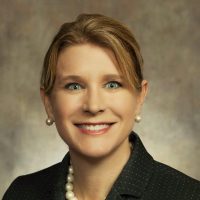 A local state legislator is having a busy week at the capitol.
State Representative Amy Loudenbeck authored legislation to improve surface water quality outside of the Speaker's Water Quality Task Force that passed the Assembly Tuesday.
The bill will allow non-profit organizations and municipalities to apply for lake and river management grant funds for the strategic placement of floating treatment wetlands to improve surface water quality under a DNR issued Individual Permit.
The Clinton Republican also hopes to modify a current law that only allows for families to apply for open enrollment to a maximum of three school districts per year.
Loudenbeck says her bill removes the limit on the number of virtual schools students can apply to, which will allow pupils with disciplinary problems or complex behavioral/medical challenges to receive appropriate education services.
That bill is awaiting a floor vote in the state senate.