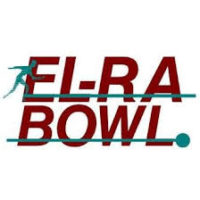 A Janesville bowling alley is at the forefront of technological innovation in bowling.
El Ra Bowl on Center Avenue became the first bowling alley in the world to install augmented reality software SPARK Bowling on all of its lanes.
Owner Chris Brose said SPARK bowling projects a game from the ceiling down onto the lane, and as the bowling ball rolls on its way to the pins, it interacts with the software and adds a new scoring dynamic.
El Ra currently has six different games programmed into the lanes, including the Angry Birds franchise, and he expects the developer to add more as it reaches more bowling alleys.
The bowling scoring company Brunswick came to him with the technology last year and made him sign a non-disclosure agreement to see it the first time.
Brose first installed in on four lanes in August, and he recently expanded it to all 16. El Ra currently offers it on Fridays and Saturdays.