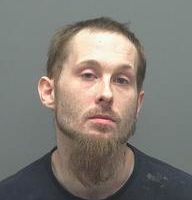 A Janesville toddler who suffered blunt force trauma has died after being removed from life support.
30-year-old Steven M. Horan was taken into custody on suspicion of physical abuse of a child causing great bodily harm.
Early Saturday morning, officers responded to a house on the 500 block of Eisenhower Avenue on the report of a pulseless non-breathing person.
Police learned that the 15-month-old girl had been in the care of her mother's boyfriend, who returned to find the child seriously injured.
Officer determined the injuries were not accidental, and the child was taken to the hospital with life-threatening injuries.
Janesville Police will update the public on the status of the case during a news conference at 2:00 p.m.