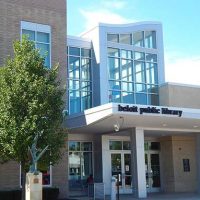 The City of Beloit is closing the Beloit Public Library and the Grinnell Hall Senior Center in the wake of the COVID-19 outbreak.
Director of Strategic Communications Sarah Millard said they're discouraging in-person visits to city hall and other government buildings.
All parks and recreation programs in March have been cancelled, and the city's recycling drop-off center will be closed until further notice.
The Beloit City Council meeting on Monday is set to continue as scheduled, although the city will be separating chairs as part of social distancing.
The School District of Beloit announced it's closing on Monday through at least April 6.