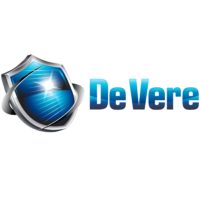 DeVere Company has all hands on deck in the fight against the coronavirus outbreak.
The Janesville-based chemical manufacturer produces commercial soaps, cleaners and disinfectants, and it's trying to keep up with a massive demand locally and across the globe.
DeVere President Randy Stevenson said his company is shipping out triple its normal production, adding additional staff to their team along the way.
They normally distribute to food processing facilities, manufacturing plants and corporate offices, but during the COVID-19 pandemic, DeVere has supplied both the city of Janesville and Beloit with sanitizers and cleaners to help emergency operations remain safe.
Stevenson said the disinfectant industry is seeing supply chain issues at every level, in part because of shutdowns in Europe and Asia.
His company is in bidding wars for the raw materials needed to produce its cleaners. The U.S.-based suppliers haven't been able increase their production quickly enough to keep up with the demand in such short notice.
DeVere also can't get packaging fast enough, and its distributors don't have the capacity to deliver at the rate to meet the demand.
Stevenson said he's proud of how his employees have stepped up to try and meet the demand, but none of them are being forced to work overtime.