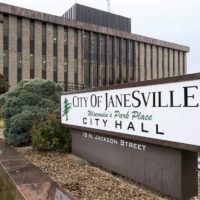 The City of Janesville wants to make sure it is well prepared if the coronavirus outbreak overloads local hospitals.
The city's emergency response team is forming a list of available volunteer nurses in the community, asking qualified individuals to sign up.
Sergeant Rob Perkins said the nurses will not be enlisted immediately. The city just wants to have a better sense of what medical resources would be available if Janesville needed to activate emergency medical shelters.
The idea is to stay ahead of the crisis to provide the best possible care and service to the community. Emergency operations officials are closely watching the outbreak on the east and west coasts to prepare for what could happen locally.
Perkins said they're looking at two different types of shelters, one for COVID-19 patients and a second for regular patients that don't require ventilators.
The city has not identified potential locations of shelters, but the Janesville Police Department is already using Marshall Middle School, Franklin Middle School, the Janesville Senior Center and the Hedberg Public Library as substations to reduce officers' exposure.
Anyone with a nursing degree or prior nursing experience that wants to help should contact the City of Janesville Community Support Hotline at 608-373-6027.