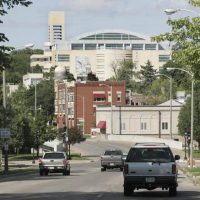 The Rock County Board meeting Thursday night is expected to deal with a number of topics related to the COVID-19 pandemic and response, but none of the supervisors are expected at the courthouse. Supervisors will be holding a video-teleconference webinar with members participating remotely. The public is invited to join the event on-line or by phone.
The web conference can be found at:
Join our Cloud HD Video Meeting
to access the meeting by phone only:
Call: 1-312-626-6799
When prompted, enter Meeting ID: 263 377 772, followed by the # key.
Members of the public calling in are asked to mute their phones, if possible, so as not to create background noise during the meeting.