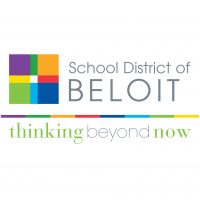 The School District Beloit is implementing a new educational framework for students to learn from home during the coronavirus outbreak.
Interim Co-Superintendent Sue Green told the school board Tuesday night that the district is working to make sure every student has an electronic device and access to the internet.
The district will be asking teachers to monitor which students and families are not responsive to the educational outreach, to make sure no one slips between the cracks.
Teachers will be required to hold two hours of virtual office hours each school day to make sure they're available to help students remotely.
Executive Director of School Leadership and Equity Peggy Muehlenkamp said they're still finalizing the exact details, but students and Beloit Memorial High School will be expected to commit two-and-a-half to three hours per day to engaged learning.
"A lot of our students are also caring for siblings, and we wanted that to be a manageable and not overwhelming time for our students and families," Muehlenkamp told the school board.
The plan is for intermediate school students to spend one-and-a-half to two hours on school work, and elementary students are asked to do 60-90 minutes each day.
The district will allow teachers to use the week of April 6 to prepare more online curriculum, and then the week of April 13 will be used for teachers and students to finish any lingering work from the interrupted third term of the school year.
The final, abbreviated term will begin April 20 and run through June 5. High school students will be graded on a pass/fail structure for the fourth quarter, which will not influence their grade point averages.
Green said the overall instructional framework will remain in place for the rest of the school year even if they're able to return to face-to-face teaching.
You can watch Tuesday night's entire school board meeting on the School District of Beloit's YouTube channel: