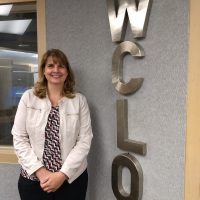 Tuesday's election in Wisconsin is back on after the state supreme court overturned Governor Tony Evers' executive order.
Rock County Clerk Lisa Tollefson was ready either way.
The governor signed the order to suspend in-person voting just before 1:00 p.m. Monday, and the court voted 4-2 to overturn that order just before 5:00 p.m.
Later Monday night, the U.S. Supreme Court ruled that all absentee ballots in Wisconsin must be postmarked by April 7 in order to be counted in the election.
Even after the governor's decision, Tollefson said she was still preparing for the election to take place on Tuesday in case plans changed once again.
She also requested 25 members of the Wisconsin National Guard to aid in holding the in-person election. Tollefson said she deployed 15 to help with poll-worker shortages at various Rock County municipalities.
Through the rapidly changing election news, clerks across the state rely on the Wisconsin Elections Commission for direction, which met twice on Monday to work through the latest updates.
The polls are set to open at 7:00 a.m. Tuesday.