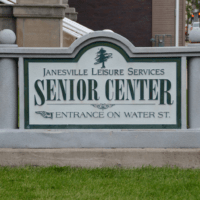 The City of Janesville is offering free face masks for anyone in the community who needs one.
The masks are available through a partnership with the United Way Blackhawk Region's "Mask Warriors" who volunteered to sew hundreds masks for the public.
City staff are making the free masks available for curbside pickup every Thursday in May from 11:00 a.m. to 1:00 p.m. at the Janesville Senior Center.
The distribution will be limited to one per person, but individuals can pick up extra masks for people who are unable to pick them up in person.
Health officials stress the importance of wearing a mask at all times in public to help prevent the spread of COVID-19 as the local number of cases continues to spike.