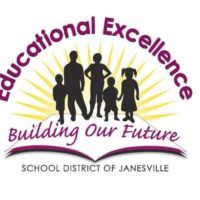 The School District of Janesville is projecting a structural deficit in the near future, and COVID-19 is only making it worse.
Chief Financial Officer Dan McCrea presented the district's financial forecast to the school board Tuesday night and laid out their options for addressing the shortfall.
Prior to the pandemic, the district was looking at a roughly $1 million projected Fund 10 deficit because of reduced reimbursement for special education programs from the state of Wisconsin and lost revenues from the Janesville International Education Program.
With further projected revenue losses due to COVID-19, McCrea forecast a roughly $3.5 million deficit in 2021, $8 million in 2022, $12 million in 2023 and $15 million in 2024.
One option the school board will consider is an operational referendum, which would be in addition to the facilities referendum already being considered.
The district is looking to form a community financial advisory committee to offer recommendations to the school board before conducting a public survey to gauge the support for a potential referendum.
"That does not eliminate difficult budget decisions in future years," McCrea told the board. "You'll still be wrestling with some of the same things you have, but you'll be wrestling in terms of: 'Do we do it? Do we not do it?' versus 'Holy smokes, we need $1 million,' and where are we coming up with that?"
State statutes limit school districts to two referendum questions on the ballot in each calendar year, and the board would need to determine when and how would be the best method for seeking voter approval.
You can watch McCrea's full financial report from Tuesday night's school board meeting below: