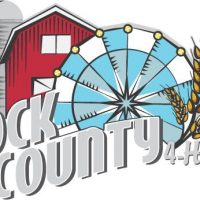 The 2020 Rock County 4-H Fair is cancelled due to COVID-19 concerns and the Rock County Fairgrounds serving as a COVID-19 Isolation Center.
Fair officials were first planning a scaled-down fair, but the health department is now using a majority of the fairgrounds beyond the Craig Center as an available isolation center for COVID-19 patients.
Fair Board President Ryan George is prioritizing public health and safety over the community event, and officials said they exhausted every option to still be able to hold some sort of gathering.
The impact to the community is broad and extends from 4-Hers and FFA members who won't be able to exhibit their projects to lost fundraising opportunities for local non-profits.
George's statement indicates the fair is cancelled for the year and would not be postponed to a later date.