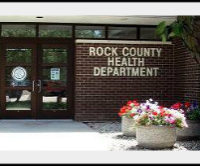 The Rock County Public Health Department is recommending the public move forward with Phase Two of its reopening plan, but health officials made a pair of changes to the second phase.
The original reopening plan would have allowed for private gatherings of 50 or fewer under Phase Two, but the health department revised the recommendations to 25 or fewer people. Outdoor weddings and funerals are allowed with physical distancing.
The county also updated the recommendation for long-term care facilities to continue not allowing outside visitors, with only essential services entering the buildings.
"These changes were based on information about the virus; consideration for the most vulnerable groups within our community, capacity of our healthcare systems, and guidance from our regional, state, and national partners," Health Officer Marie-Noel Sandoval said in a press release. "The capacity guidance in Phase Two is solely dependent on the ability to maintain physical distancing."
Phase Two of the reopening plan recommends all public gatherings to be limited to 50 percent capacity, including restaurants, businesses, churches, gyms and community centers. Self-service is still not recommended in restaurants and food establishments.
The county's guidelines are not enforceable by law but strongly encouraged by local leaders.
Health officials encourage residents to continue maintain physical distancing and take protective measures, as the coronavirus is still present in the community.
Rock County's revised reopening plan is available in its entirety here.