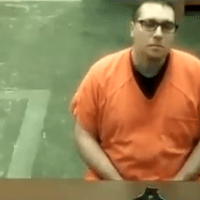 A Green County man will spend the next 30 years in prison for shooting and killing a Janesville man last year.
40-year-old Lucas Stuhr pleaded guilty to a reduced charge of second-degree intentional homicide back in December, and Rock County Judge Barbara McCrory sentenced him Friday morning to 30 years in prison and 15 years of extended supervision.
Assistant District Attorney Mason Braunschweig said Stuhr shot almost an entire magazine of 9 mm handgun ammunition at 41-year-old Clifford "Tony" Grice in his driveway January 23, 2019.
Grice's family asked the court to sentence Stuhr to the maximum sentence of 40 years in prison and 20 years of supervision.
The pre-sentence investigation determined Stuhr was a low-risk to reoffend, and Judge McCrory said she believed Stuhr was remorseful.
He apologized to the court, the victim's family and his own family during the sentencing hearing and said he prays every day for forgiveness.