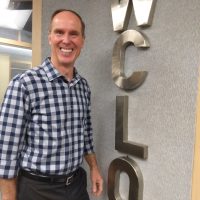 The School District of Janesville is standing by its relationship with the Janesville Police Department and their school resource officer program.
Superintendent Steve Pophal said the officers in schools spend the majority of their time building relationships with students to prevent conflict while helping support positive educational outcomes.
"I think from the school board, to our principals, our staff… I think they universally see our officers as resources," Pophal said Monday on The Stan Milam Show. "They see them as being part of our team and see them being part of the solution and not part of the problem."
Opponents of the program question whether a different type of trained professional should provide those services instead of an armed police officer.
A recent data analysis by the Janesville Gazette found that Black students were cited and arrested seven times as often as children of other races in Janesville schools.
The Madison Metropolitan School District board of education voted Monday to end its contract with Madison police and remove officers from its schools.
Pophal said he can't speak for other districts or police departments, but he believes the local relationship with the Janesville Police Department has prevented a lot of problems.
He credited police chief David Moore for running a department focused on problem solving and community support.